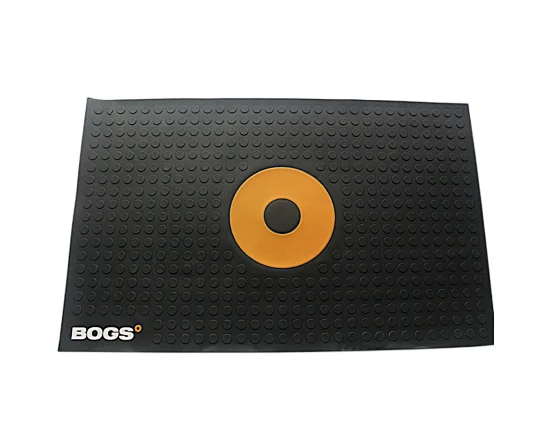 Anti-slip Outdoor Front Door Floor Mats
Material: soft pvc rubber; Size:121.9*76.2*0.5cm; Color:Black.
outdoor front door floor mats/door mat
The outdoor front door floor mats are very suitable for use in entrance passages,home front and rear doors,production areas,lounges,kitchens,vending areas,water fountains,ice machines and garages.The door mat are the first line of defense against dust and moisture.The outdoor front door floor mats are designed to wipe debris from your shoes, otherwise they will enter your house or facility.Protect the life of the floor by removing dirt from the sidewalk before the footsteps hit the door.

The outdoor front door floor mats has an excellent molded tread that can clean the scrapers and trap the debris at the bottom of the door mat.Easy to clean, just flip it over and shake it or flush it with a hose.The outdoor front door floor mats is made of PVC and can be recycled and reused.
Size: 121.9*76.2*0.5cm, big size for indoor or out door mat.
Logo design: Logo injected by mould, color can keep well more than 5 years,good for advertisement.
Material: Heavy pvc rubber,door mat.
Non-Slip: Anti slip backing,protect your floor well.
Rising lines design: Rising lines desin on the base, great design to make the mat good to hold dust,water,hair or any dirty things.
Easy to Wash: Whole mat made from pvc rubber ,without any fabric or fiber,every easy to wash by water and dry easily.