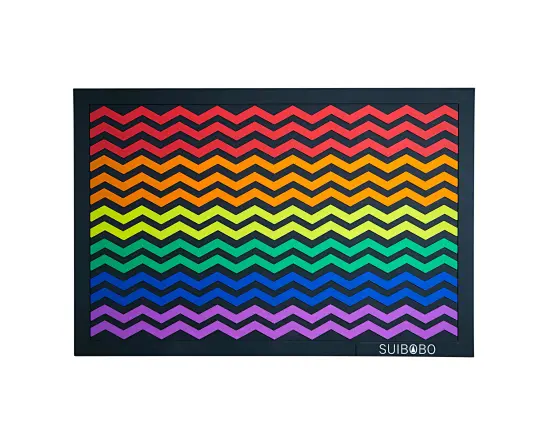 Recycled Rubber Outdoor Door Mat
Material: Soft pvc rubber; Color:Rainbow
Size: 90*60*0.6cm;
Backing:With dots to make sure anti slip and water can go through mat.
recycled rubber outdoor door mat/indoor rubber door mats
*The recycled rubber outdoor door mats: Durable indoor rubber door mats are manufactured to withstand any weather conditions and always maintain a non-slip support structure when cleaning shoes.
*Collect dirt: The sturdy PVC design effectively captures dirt, dust, grit, dirt, grass or snow, and the doormat allows drainage.
*100% recycled rubber outdoor door mat: Excellent durability and longevity.
*Perfect for all entrances: Place a indoor rubber door mats at each exterior door such as the garage, back porch, and front door to prevent dust from entering the interior while adding decoration that best suits your style.
Size:90*60*0.6cm,indoor rubber door mats.
Water-through:Special through hole design on front and rising nibs on back to make sure the water or dust go through,won't hold in mat.
Logo design: Logo injected by mould,not by printed, durable to use. color can keep well more than 5 years.
Material: Heavy pvc rubber,recycled rubber outdoor door mat.
Easy to Wash: Whole mat made from pvc rubber ,without any fabric or fiber,every easy to wash by water and dry easily.