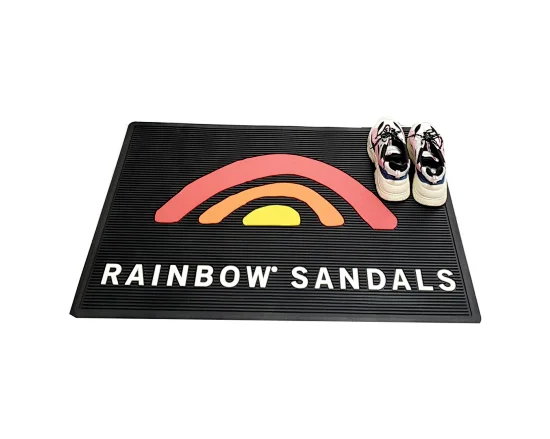 Outdoor Entrance Door Mats
Material: soft pvc rubber;Size: 90*60*0.5cm;
outdoor entrance door mats/club door mat
*The outdoor entrance door mats: Corrugated ridges capture dirt,water,sand and dust,keep the floor clean and provide traction-designed for high-traffic areas and can withstand most indoor and outdoor environments
*Material:The club door mat, made of PVC material,heavy pvc rubber,durable for use.
*Commercial use: Very suitable for outdoor entrance door mats,club door mat and outdoor non-slip garage floor mats such as club door mats.
*Easy to clean: just spray with hose to remove dust and dirt on the scraper pad.
Size: 90*60*0.5cm, outdoor entrance door mats.
Logo design: Rainbow logo injected by mould,not by printed, durable to use. color can keep well more than 5 years.
Non-Slip: Good anti-slip, protect your floor.
Rising lines design: Rising lines desin on the base, great design to make the mat good to hold dust,water or any dirty things.
Easy to Wash: Whole mat made from pvc rubber ,without any fabric or fiber,every easy to wash by water and dry easily.