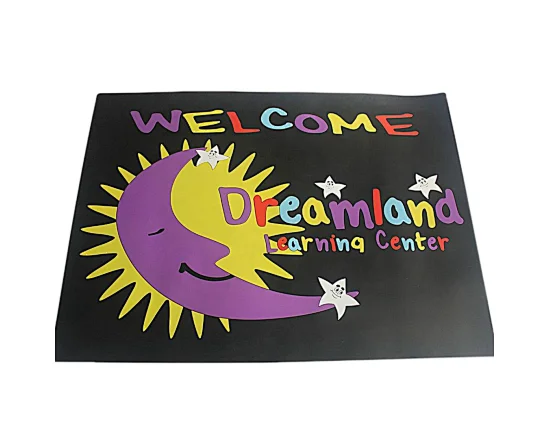 Outdoor Indoor Entrance Door Mats
Material: soft pvc rubber;Size: 90*60*0.5cm;
outdoor entrance door mats/club door mat
*The outdoor entrance door mats: Corrugated ridges capture dirt, water, sand and dust, keep the floor clean and provide traction-designed for high-traffic areas and can withstand most indoor and outdoor environments

*Material:lThe club door mat, made of PVC material.

*Commercial use: very suitable for outdoor entrance door mats, industrial floor mats and outdoor non-slip garage floor mats such as club door mat.
*Residential use: Place outside your hall, entrance or patio doorway to help clean shoes and paws to keep dirt, sand and dirt outside.
*Easy to clean: Just spray with hose to remove dust and dirt on the scraper pad.
*Size: 90*60*0.5cm, big size for indoor or outdoor club door mat.
*Logo design: Rainbow logo injected by mould,not by printed.
*Non-Slip: Good anti-slip, protect your floor.