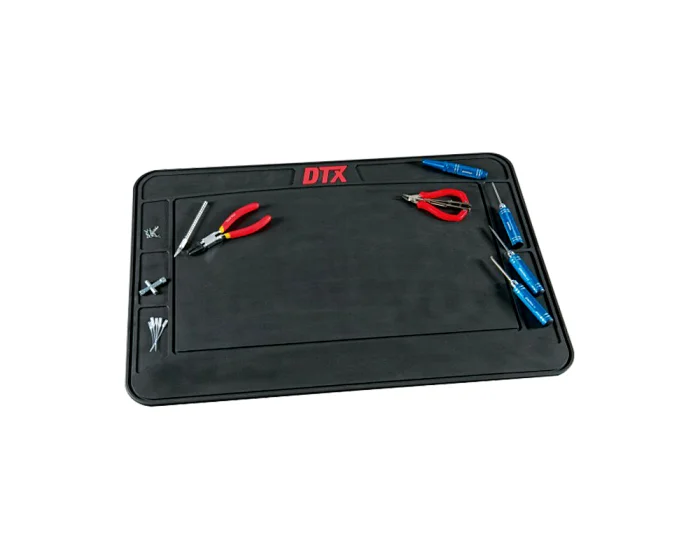 Rc Racing Pit Mat
Racing equipment rubber mat pit mat work mat
US $7.50 - US $10.50
Rc Racing Pit Mat
Expand the Hennsery RC racing action mat and put a lot of things on it. I cleaned it several times and it did not decompose or catch fire. It is large enough to buffer the equipment of all repair stations. It is blue with a fashion logo in the lower right corner. It is made of PVC and will not fall when the screws and locknuts are dropped onto the tightened surface. The RC racing action mat is very, very good... well organized.
Easy to clean, may or may not continue to use for the first time after opening. Therefore, please don't use mother's huge beach towel as a RC racing pit mat. The pink and purple flower design does not help you improve your footprint. The RC racing pit mat allows you to get a professional look and feel in the pit area.
Material: Durable heavy soft pvc rubber
OEM Logo: By moulded not by printed on,can use more than 5 years without any color fading
Size: 32"x 18"
Work for:*specially designed compartments for you to store loose parts
                 *anti slip to avoid your tool roll away
                 *Keep your working space clean and safe
Easy to clean: will get dirty but very easy to clean by washing, totally made from pvc rubber