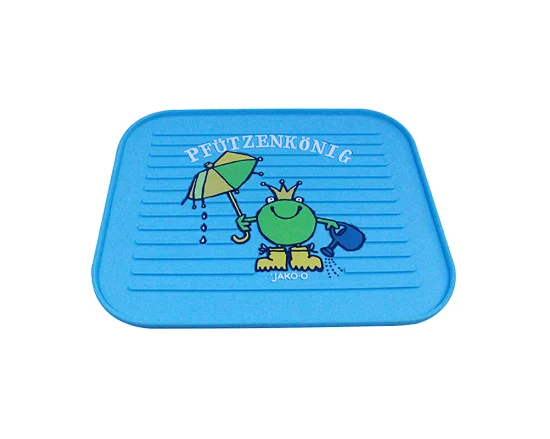 Rubber Foot Mat For Car
US $3.50 - US $4.00
/ pieces
style="text-align: justify;">
rubber foot mat for car/anti slip car trunk mat
The production process of PVC rubber foot mat for car is as follows:
1. Fabric dispensing and coloring
Automatic drip molding machine is used to program various colors according to the product pattern. Automatic dispensing and coloring of fabrics.
2. Preliminary plasticization
When the glue dispensing is completed, the system automatically runs and sends the mold into the tunnel furnace for preliminary plasticization and fabric plasticization.
3. Cold mold
After plasticizing, rubber foot mat for car automatically enters the cooling zone, and after cooling, it is automatically sent to the filling process of the bottom material.
4. Bottom material filling
The automatic filling process of the bottom material has been set up according to the mold to automatically fill the bottom material, and anti slip car trunk mat is just right and very accurate.
Material: 100% rubber material,rubber foot mat for car
Color:Blue can make any Oem color 
Size: 40*40cm,anti slip car trunk mat
Easy to clean:  Without fabric,very easy to clean and anti slip car trunk mat