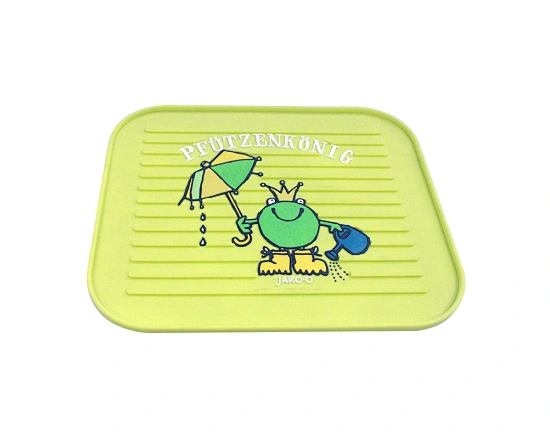 Cleaning Mat For Shoes
US $3.50 - US $4.00
/ pieces
rubber mat/car seat anti slip mat
Usecar seat anti slip mat rubber mat for shoes to protect your floor from dust and gravel.
Just take the rubber mat for shoes out and wipe it off, you can easily clean the shoe rack and the storage cabinet.
Wipe clean with a cloth dampened with a neutral detergent.
Wipe dry with a clean cloth.
Material:Heavy durable flexible pvc rubber
Color:can make any oem color
Design:Rising lines on the mat to make sure the water and dust on the shoes go away, rising around rim to make sure the mat can hold dirty thing, protect your floor
Size:40*40cm,car seat anti slip mat/rubber mat
Easy to clean: Pure rubber material,without fabric,very easy to clean by water