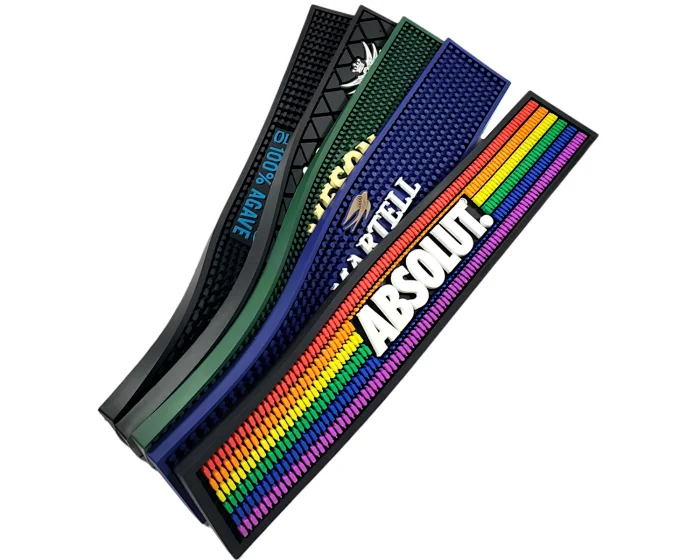 Personalized Bar Mat Runner
Bar rail mat; Size: 60*12*1CM; Material:FDA grade soft pvc/Silicone
Personalized Bar Mat Runner
The Hennsery personalized bar mat runner is made of high-quality soft PVC rubber, has an enhanced frame and a striking logo, and is available in many different colors. Elegant and powerful, this is a professional equipment for bar counters in hotels, clubs and bars.

Its size is very suitable for all sizes of bar countertops. The personalized bar mat runner is a mat used as a surface for mixed drinks on the top of the bar. The gap found in the bar games beer mats trapped any spills during the mixing of the beverage.

This special bar games beer mat is made of PVC with a reinforced frame and is easy to clean.

Size: 60*12*1CM

Color: Rainbow

Material: Eco friendly soft pvc rubber/Silicone.

Logo:Inject from mould not simple print ,color can keep more than 5 years.

Good for hold liquid: Nibs design and 1.27cm thick ,very good for hold liquid.

Easy to wash: Whole mat made from soft pvc rubber, can wash very easily.