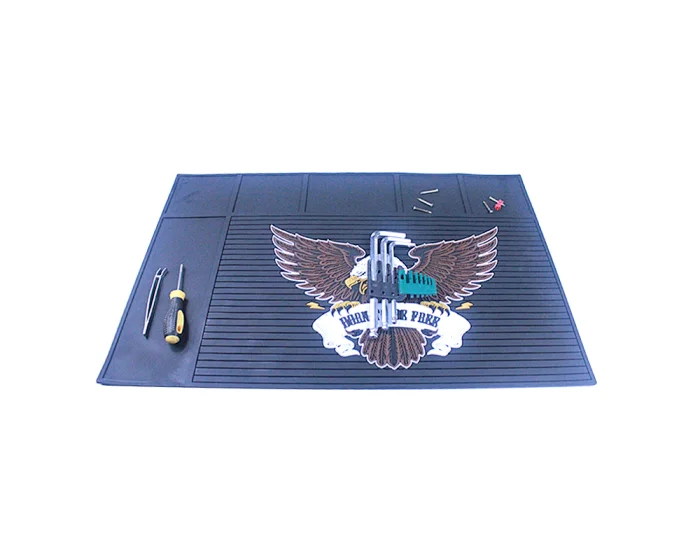 Industrial Workbench Mat
US $4.10 - US $4.50
Industrial Workbench Mat
Anyone who has repaired electronic products knows how to damage a desk and lose screws.
Obviously, you need Hennsery industrial workbench mats to solve all these troubles.
If there is dust, it is easy to clean it with a damp cloth or wet paper towel.
The high-quality industrial workbench mat can protect the maintenance platform from burning. The soldering iron can be soldered directly in the mat.
The miniature welding repair pad designed for repairers solves the repair problem.
Spacious and safe, with"compartments"of different sizes, when you pull the screws and parts out of the device, it will hold the screws and parts in place.
Material:Made from flexible good grade rubber PVC
Good design

A workbench mat for your garage.

Keep table clean and safe, hold chemical or liquid spill out.

Features molded pockets for hardware and parts

Size:accept customized size 54*40cm
Logo and colors: Injected from mould not by printing, can use more than 10 years