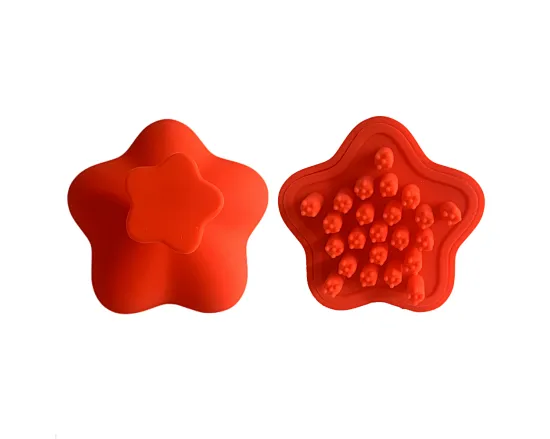 Silicone Exfoliating Hair Brush
Size: 78.5*78.5*65.5MM; Material: 100% FDA Grade Silicone
Product Name:silicone exfoliating hair brush
Material:100% food grade soft silicone skin exfoliating brush
Color:red,customized color accepted
Weight:About 64g(Net Weight) baby care exfoliating bath brush
Usage:hair exfoliating hair brush
【 100% SILICONE】Our skin exfoliating brush which is more solid and durable. Compared to other exfoliating hair brush, it will never fall apart or break. 100% food grade silicone material, waterproof and moisture-proof. 
【PERFECT HAIR & SCALP CARE】Washing your hair with our baby care exfoliating bath brush will keep your hair and scalp cleaner and healthier.Use skin exfoliating brush protect your hair smooth and shiny!
【EASY TO USE & SUITABLE FOR US】Whether your hair is thick or fine, curly or straight, long or short, this baby care exfoliating bath brush can meet your needs. Men, women, kids and pets will love this great product.