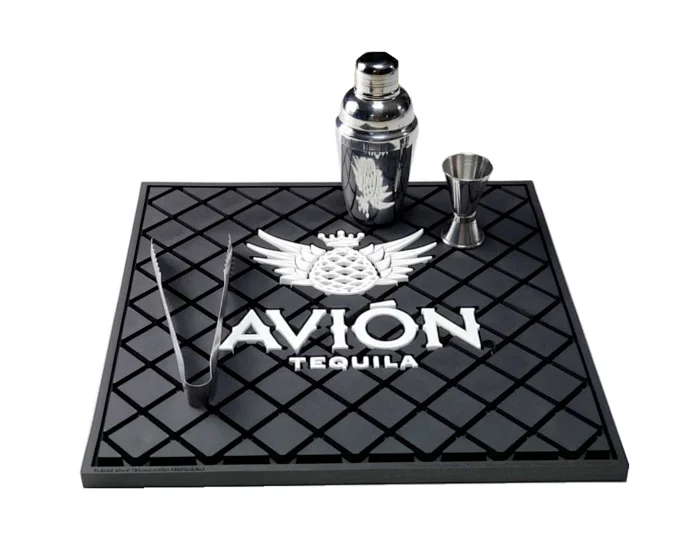 Black Rubber Bar Mats
Rubber bar mat bar counter mat;Size: 36X36X1.3cm;Material: FDA grade soft pvc/Silicone.
Black Rubber Bar Mats
This custom bar counter mat is a great way to show your favorite bar product brand! We are happy to provide this small and thick black rubber bar mat to keep your shaker, mixing cup and other tools hygienic, while also keeping the top of the bar counter clean and dry.

The bold letters are made of the same PVC, and the nails are thicker than most standard custom bar counter mats. The black rubber bar mat is ideal for storing several shakers, such as a pair of 28 ounces and 16 ounces, and a single 28 ounce shaker with mixed glass. Of course, you can always hide it to show off the logo!
Size: big for bar counter,36*36*1.3CM.

Material: Pvc/Silicone.
Use for: Bar service counter ,table, anywhere will have liquid drop.
Color:Black and white, accept pantone color order.
Easy to order sample: 3 days for sample making, quality sample is free.