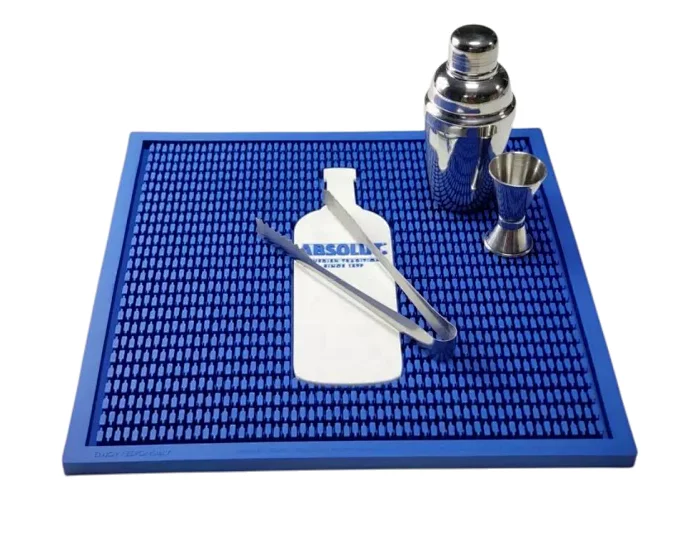 Big Size Bar Mat
Bar server mat;Size: 42x42x1.27cm;Material: Food grade soft pvc/Silicone.
Big Size Bar Mat

*Waterproof: The edges lip of big size bar mat help prevent spillage and keep the bar and table clean.
*Non-slip:The bar rail drip mat is non-slip, has the advantages of heat resistance, friction resistance, not easy to wear, and strong water absorption.
*Easy to clean: The bar rail drip mat can be used repeatedly for a long time and can be cleaned with a soft brush and water. It is recommended to wash it by hand and dry it naturally.
*Material: PVC soft rubber material, non-toxic, tasteless, and safe.
*Purpose:Big size bar mats can be used in entertainment venues, such as bars, cafes and homes.
Size: 42x42x1.27cm,more bigger than common bar server mat.
Material: Food grade soft pvc,safe for food or silicone.
Logo:inject from mould not simple print ,color can keep more than 5 years.
Use for: Bar, barber, home,anywhere need to protect surface or hold liquid.
Easy to wash: whole mat made from soft pvc rubber(without any fabric ), can wash very easily.