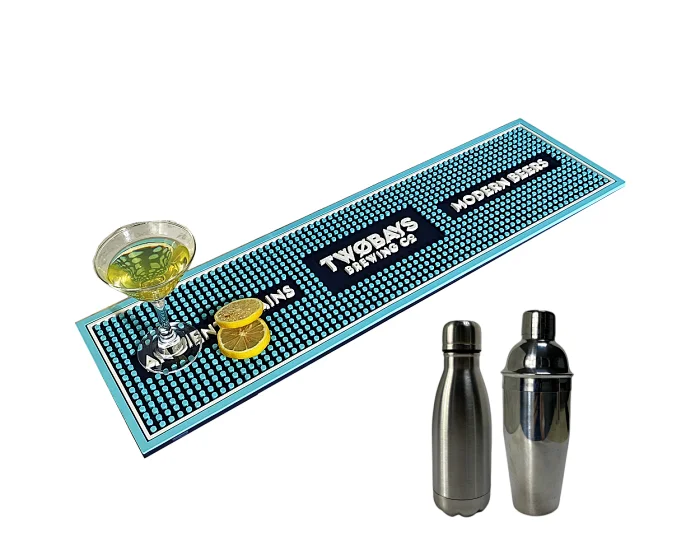 Bar Runner Counter Mat
Printing bar mat;Size: 65cm*18.5cm*1CM;Material:FDA grade soft pvc/Silicone.
Bar Runner Counter Mat
Bar rail drip mats are necessary to prevent people and drinks from slipping. The bar runner counter mat allows liquid to flow across the surface of the mat, thereby providing traction on wet floors, allowing the walking surface to dry faster.

The icebucket mat bar mat can include your company's logo (or an image of your favorite beverage) and help prevent spills when pouring and serving drinks and bar food. All bar rail drip mats are made of high-quality PVC.

This PVC rubber has anti-mold, anti-grease and anti-oil properties and can be used for a long time. The icebucket mat bar mat can be easily cleaned by wiping or rinsing, strong washing. Whether it is a bar runner counter mat or a bar floor mat, there is a mat that can meet almost all needs.
Size: 65cm*18.5cm*1cm;
Printing; Print full colors cmyk on the mat for any pattern. accept oem design. good quality printing durable to use.
Anti-slip: Good quality rubber,non-slip , protect desk, table , counter ect.
Material: Fda , food grade pvc rubber, safe for food or silicone.
Packing:in polybag or gift box.