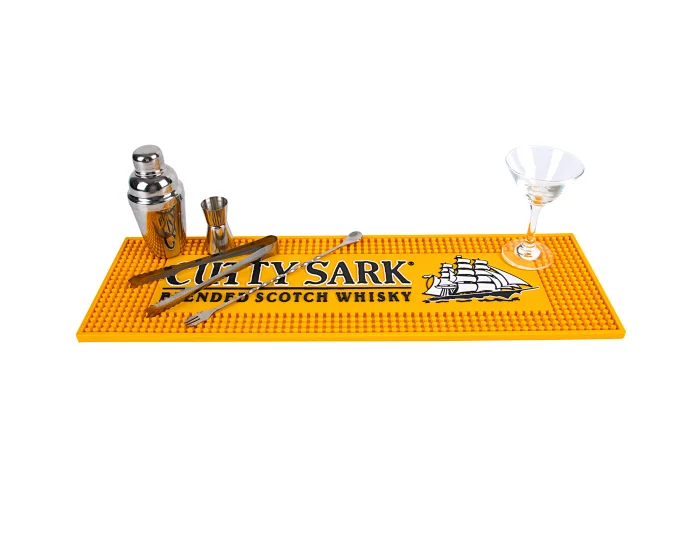 Bar Mats For Counter
Bar rail mat;Size: 60x19x1CM;Material:FDA grade soft pvc/Silicone
Bar Mats For Counter
Bar mats for counter look very ordinary, and now many bars do not use it. I can only say that it is a loss!


Long bar mat can catch the beer coming out of the glass and prevent it from being left on the table when it overflows. If it accidentally leaves it on the ground, it is likely to be an accident.


The bar is a place for drinking. What about the facilities?


Mainly based on marble, looking at the atmosphere. There are also some mats on the ground to prevent slippage, and most of the people who come to the bar come home drunk. So pay attention to slip resistance. Don't let the guests fall, otherwise there won't be any guests coming for a long time.


I take care of you, why? If you are drunk, you will wrestle after walking in your shop. Who will come?


There is also a bar counter, which is usually covered with a long bar mat, bar mats for counter are to avoid accidents by accidentally bumping into it when guests are drunk.


If your bar is arranged like this, think about problems from the perspective of the guests, I believe. You are good operators!


Color: Yellow,support custom colors.

Material: Pvc/Silicone.

Oem logo: Moq is 200pcs for oem logo, size and color.

Quick sample and production: 3 days for making sample with oem logo, and 15 days for production.

Free design: It is free to design your oem bar mat, just need to send us your logo!

Good service: our team offer great service for all global customers.