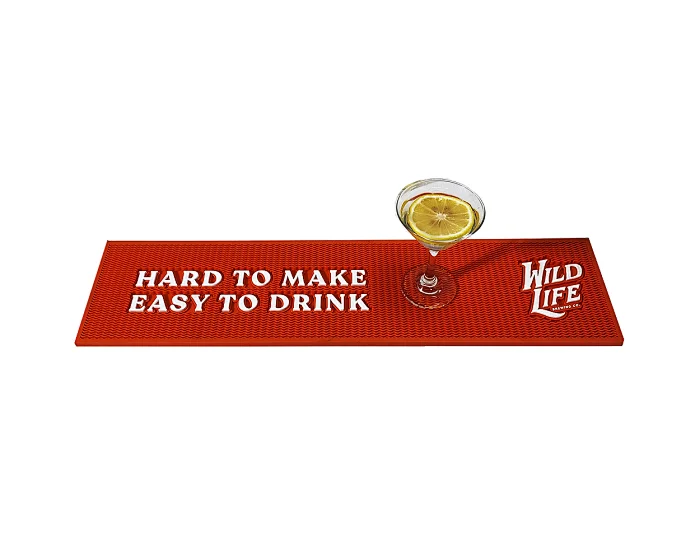 Bar Counter Rubber Mats
Bar Rail Mat; Size: 60*10*1CM; Material: FDA grade soft pvc/Silicone
Bar Counter Rubber Mats
In any bar, you can usually see bar counter rubber mats (bar server mats) arranged around the rails of the bar (especially near the service station). They are an absolute requirement for hygiene and smooth operation. During the preparation process, the bar counter rubber mat will help prevent liquid from leaking from the surface of your bar, especially after a busy night, where spills and splashes usually occur.

The rubber spike-like design of these bar server mat will trap spilled liquid and keep it safe away from the pole surface. In the middle of the night, you only need to drain the mat for the next day. These Hennsery rail mats are perfect for any standard size track. They are made of durable thick rubber material that can withstand fast bar service. The rubber pin clamps your glasses firmly to prevent spillage, slippage, and eventual breakage.
From factory: We are rubber mat factory, accept any oem design request.
Packing: 1pcs into polybag or gift box. accept oem design packing.
Material;Durable soft pvc rubber and FDA grade, safe to use or silicone.
Use for: Bar, home table, outside station ,anywhere you need to protect the counter or table.
Size : 60*10*1cm. accept oem design on the size.