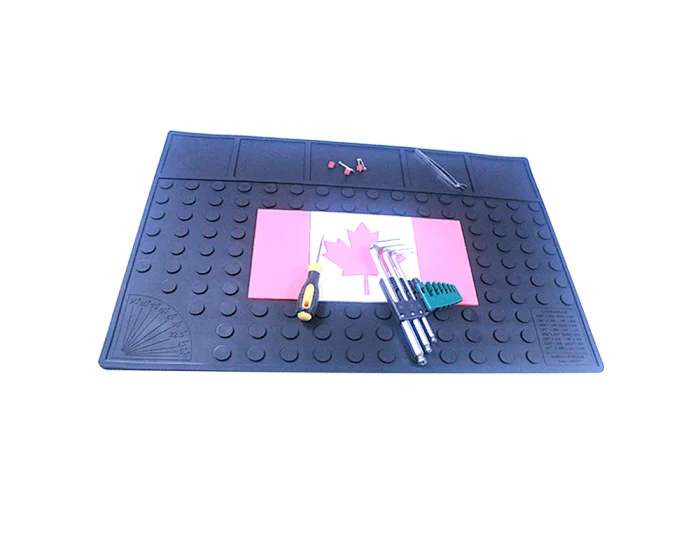 Anti Static Workbench Mat
US $4.10 - US $4.50
​​​​Anti Static Workbench Mat
The anti static workbench mat is mainly used to prevent electronic circuit boards and other electronic products from being damaged by static electricity.
In the electronic assembly and manufacturing process, static control is essential.
The anti static workbench mat is made of pure antistatic PVC material with ESD performance. It is lightweight and has thermal insulation properties to protect the workbench.
Hennsery ESD anti-static mat is designed to provide an electrostatically safe working surface to protect electrostatic sensitive equipment.
Larger working surface, independent sub-grid for screws or small parts, can keep the table tidy, you will find it is a necessary tool pad for assembling electronic products, which provides convenience for your work.
Material:pvc rubber
Good design 

Make your workbench professional and work more organized

Protect and keep your workbench clean

Hold liquid or chemical,keep your work space well 

parts to keep your project organized and to prevent the loss of small items.

Size:accept customized size ,55*40cm
Logo and colors: Injected from mould , can use over 5 years with color well