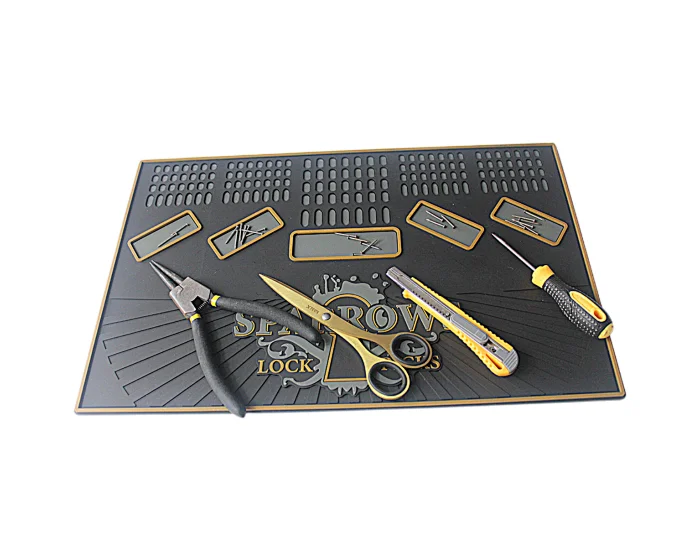 Locksmith Pinning Mat
Size :43.2*27.8*0.6cm; Material:thick soft pvc rubber ;professional work mat
Locksmith Pinning Mat
Hennsery locksmith pinning mat is a professional work mat designed for locksmiths and lock pick enthusiasts. In multiple work areas, multiple locks can be processed simultaneously. There are five separate pinning areas, each area is set to use seven or less pin locks.
Each area also has multiple pods, including elongated spring compartments. The pod is oval, so it is easier to grasp the needle with tweezers.
The main work area has several walls and ridges that can accommodate any rollable parts or spills.
The back of the locksmith pinning mat is designed to grip the surface of most work areas to prevent slippage.
Size:43.2*27.8*0.6cm;
Material:thick heavy soft pvc rubber ,durable to use,can use more than 5 years without color fading.
Oem:Accept OEM logo design and order
Professional work mat:
With multiple work areas several locks can be worked on at the same time.

Featuring separate pinning zones each zone is set up for working on seven pin locks and lower.

Each zone also has multiple pods including elongated spring compartments.

Pods are oval shaped making it easier to grab pins with tweezers.

The main work area has several walls and ridges to contain any roll away parts or spills.

The back of the pinning mat is anti-slip to avoid mat move on the workbench or table